<
gladly the night breeze lift, ruffle his fell of ferns. He lay but opened a red eye unsleeping, deep and slowly breathing, slumberous but awake. And far on Kish bank the anchored lightship twinkled, winked at Mr Bloom.
Life those chaps out there must have, stuck in the same spot. Irish Lights board. Penance for their sins. Coastguards too. Rocket and breeches buoy and lifeboat. Day we went out for the pleasure cruise in the Erin's King, throwing them the sack of old papers. Bears in the zoo. Filthy trip. Drunkards out to shake up their livers. Puking overboard to feed the herrings. Nausea. And the women, fear of God in their faces. Milly, no sign of funk. Her blue scarf loose, laughing. Don't know what death is at that age. And then their stomachs clean. But being lost they fear. When we hid behind the tree at Crumlin. I didn't want to. Mamma! Mamma! Babes in the wood. Frightening them with masks too. Throwing them up in the air to catch them. I'll murder you. Is it only half fun? Or children playing battle. Whole earnest. How can people aim guns at each other? Sometimes they go off. Poor kids! Only troubles wildfire and nettlerash. Calomel purge I got her for that. After getting better asleep with Molly. Very same teeth she has. What do they love? Another themselves? But the morning she chased her with the umbrella. Perhaps so as not to hurt. I felt her pulse. Ticking. Little hand it was: now big. Dearest Papli. All that the hand says when you touch. Loved to count my waistcoat buttons. Her first stays I remember. Made me laugh to see. Little paps to begin with. Left one is more sensitive, I think. Mine too. Nearer the heart? Padding themselves out if fat is in fashion. Her growing pains at night, calling, wakening me. Frightened she was when her nature came on her first. Poor child! Strange moment for the mother too. Brings back her girlhood. Gibraltar. Looking from Buena Vista. O'Hara's tower. The seabirds screaming. Old Barbary ape that gobbled all his family. Sundown, gunfire for the men to cross the lines. Looking out over the sea she told me. Evening like this, but clear, no clouds. I always thought I'd marry a lord or a gentleman coming with a private yacht. Bueñas noches, señorita. El hombre ama la muchacha hermosa. Why me? Because you were so foreign from the others.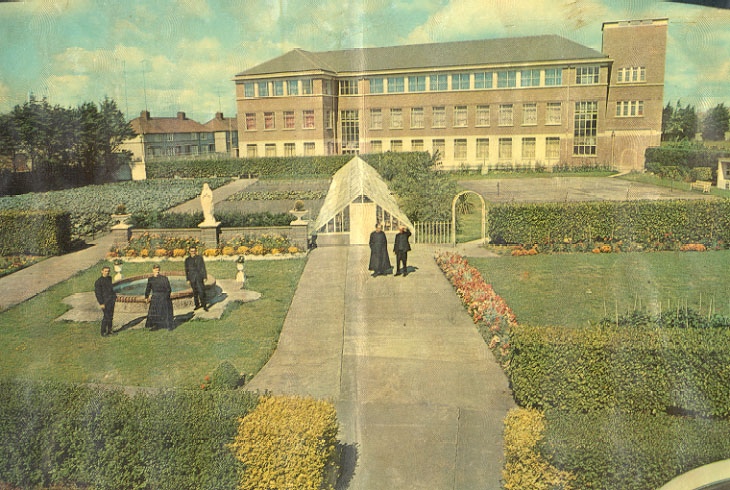 Crumlin
ape anecdote?
Better not stick here all night like a limpet. This weather makes you dull. Must be getting on for nine by the light. Go home. Too late for Leah. Lily of Killarney. No. Might be still up. Call to the hospital to see. Hope she's over. Long day I've had. Martha, the bath, funeral, house of Keyes, museum with those goddesses, Dedalus' song. Then that bawler in Barney Kiernan's. Got my own back there. Drunken ranters. What I said about his God made him wince.
mysteries:
[DD]
[IM]
[LV1]
[LV2]
nausikaa
:
331
332
333
334
335
336
337
338
339
340
341
342
343
344
345
346
347
348
349
350
351
352
353
354
355
356
357
358
359
360
361
362
363
364
365