<
piledup bricks, stones. Changing hands. This owner, that. Landlord never dies they say. Other steps into his shoes when he gets his notice to quit. They buy the place up with gold and still they have all the gold. Swindle in it somewhere. Piled up in cities, worn away age after age. Pyramids in sand. Built on bread and onions. Slaves Chinese wall. Babylon. Big stones left. Round towers. Rest rubble, sprawling suburbs, jerrybuilt. Kerwan's mushroom houses, built of breeze. Shelter for the night.
"mushroom houses" = food + architecture + compassion + springing-up-overnight
No one is anything.
existentially bleak, infinity = zero
This is the very worst hour of the day. Vitality. Dull, gloomy: hate this hour. Feel as if I had been eaten and spewed.
Provost's house. The reverend Dr Salmon: tinned salmon. Well tinned in there. Wouldn't live in it if they paid me. Hope they have liver and bacon today. Nature abhors a vacuum.
1 Grafton street
StreetView now
1909 map
Salmon had died in January
The sun freed itself slowly and lit glints of light among the silver ware in Walter Sexton's window opposite by which John Howard Parnell passed, unseeing.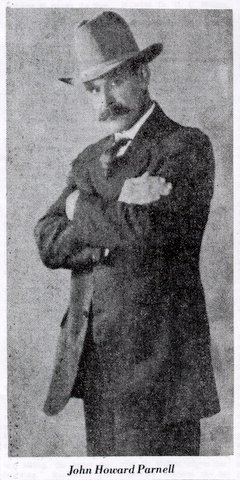 fd: [
313
]
There he is: the brother. Image of him. Haunting face. Now that's a coincidence. Course hundreds of times you think of a person and don't meet him. Like a man walking in his sleep. No-one knows him. Must be a corporation meeting today. They say he never put on the city marshal's uniform since he got the job. Charley Boulger used to come out on his high horse, cocked hat, puffed, powdered and shaved. Look at the woebegone walk of him. Eaten a bad egg. Poached eyes on ghost. I have a pain. Great man's brother: his brother's brother. He'd look nice on the city charger. Drop into the D.B.C. probably for his coffee, play chess there. His brother used men as pawns. Let them all go to pot. Afraid to pass a remark on him. Freeze them up with that eye of his. That's the fascination: the name. All a bit touched. Mad Fanny and his other sister Mrs Dickinson driving about with scarlet harness. Bolt upright like surgeon M'Ardle. Still David Sheehy beat him for south Meath. Apply for the Chiltern Hundreds and retire into public life. The patriot's banquet. Eating orangepeels in the park. Simon Dedalus said when they put him in parliament that Parnell would come back from the grave and lead him out of the house of commons by the arm.
some editions say 'Kavanagh' not "Boulger"
"scarlet harness" vs "
crimson halters
"?
56yo in 1901
— Of the twoheaded octopus, one of whose heads is the head upon which the ends of the world have forgotten to come while the other speaks with a Scotch accent. The tentacles...
2 heads + 8 tentacles, cf 6 heads + 1 tentacle?
They passed from behind Mr Bloom along the curbstone. Beard and bicycle. Young woman.
mysteries: better pix of Parnells, Fanny's poems
[DD 01:26-03:07]
[DD 00:00-02:44]
[IM 34:50-37:57]
[LV1 36:22-39:25]
[LV2 10:34-13:58]
lestrygonians
:
144
145
146
147
148
149
150
151
152
153
154
155
156
157
158
159
160
161
162
163
164
165
166
167
168
169
170
171
172
173
174
175