editions: [
1922
] [
html
] [
archv
]
notes: [
Th
] [
G&S
] [
Dent
] [
∞
] [
wbks
] [
rw
] [
images
] [
hyper
]
Delaney: [
0
] Useen: [] [
cp
] maps: [
other
] [
*
]
<
— Give us the paw! Give the paw, doggy! Good old doggy! Give us the paw here! Give us the paw!
Arrah! bloody end to the paw he'd paw and Alf trying to keep him from tumbling off the bloody stool atop of the bloody old dog and he talking all kinds of drivel about training by kindness and thoroughbred dog and intelligent dog: give you the bloody pip. Then he starts scraping a few bits of old biscuit out of the bottom of a Jacobs' tin he told Terry to bring. Gob, he golloped it down like old boots and his tongue hanging out of him a yard long for more. Near ate the tin and all, hungry bloody mongrel.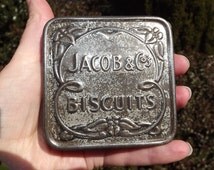 And the citizen and Bloom having an argument about the point, the brothers Sheares and Wolfe Tone beyond on Arbour Hill and Robert Emmet and die for your country, the Tommy Moore touch about Sara Curran and she's far from the land. And Bloom, of course, with his knockmedown cigar putting on swank with his lardy face. Phenomenon! The fat heap he married is a nice old phenomenon with a back on her like a ballalley. Time they were stopping up in the City Arms Pisser Burke told me there was an old one there with a cracked loodheramaun of a nephew and Bloom trying to get the soft side of her doing the mollycoddle playing bézique to come in for a bit of the wampum in her will and not eating meat of a Friday because the old one was always thumping her craw and taking the lout out for a walk. And one time he led him the rounds of Dublin and, by the holy farmer, he never cried crack till he brought him home as drunk as a boiled owl and he said he did it to teach him the evils of alcohol and by herrings if the three women didn't near roast him, it's a queer story, the old one, Bloom's wife and Mrs O'Dowd that kept the hotel. Jesus, I had to laugh at Pisser Burke taking them off chewing the fat. And Bloom with his but don't you see? and but on the other hand. And sure, more be token, the lout I'm told was in Power's after, the blender's, round in Cope street going home footless in a cab five times in the week after drinking his way through all the samples in the bloody establishment. Phenomenon!
(why italics for City Arms??)
bezique
Molly: "the City Arms hotel when he used to be pretending to be laid up with a sick voice doing his highness to make himself interesting for that old faggot Mrs Riordan that he thought he had a great leg of and she never left us a farthing all for masses for herself and her soul greatest miser ever was actually afraid to lay out 4d for her methylated spirit telling me all her ailments she had too much old chat in her about politics and earthquakes and the end of the world let us have a bit of fun first God help the world if all the women were her sort down on bathingsuits and lownecks of course nobody wanted her to wear them I suppose she was pious because no man would look at her twice I hope Ill never be like her a wonder she didnt want us to cover our faces but she was a welleducated woman certainly and her gabby talk about Mr Riordan here and Mr Riordan there I suppose he was glad to get shut of her and her dog smelling my fur and always edging to get up under my petticoats especially then"
5:01 "LB made up to mother-in-law."
holy farmer
footless
— The memory of the dead, says the citizen taking up his pintglass and glaring at Bloom.
— Ay, ay, says Joe.
— You don't grasp my point, says Bloom. What I mean is...
— Sinn Fein! says the citizen. Sinn fein amhain! The friends we love are by our side and the foes we hate before us.
The last farewell was affecting in the extreme. From the belfries far and near the funereal deathbell tolled unceasingly while all around the gloomy
cf Washington Irving [
ebook
]
mysteries:
[DD]
[IM]
[LV1]
[LV2]
cyclops
:
280
281
282
283
284
285
286
287
288
289
290
291
292
293
294
295
296
297
298
299
300
301
302
303
304
305
306
307
308
309
310
311
312
313
314
315
316
317
318
319
320
321
322
323
324
325
326
327
328
329
330