<
whom it may concern schedule pursuant to statute showing return of number of mules and jennets exported from Ballina. Nature notes. Cartoons. Phil Blake's weekly Pat and Bull story. Uncle Toby's page for tiny tots.
bio
,
cartoons
not found yet: "Pat and Bull" = Pat and Mike comic + cock and bull story?
"Uncle Toby" (
from Tristram Shandy
)
Freeman's Weekly supposedly carried 'Uncle Remus' Address to his Nieces and Nephews'
Country bumpkin's queries. Dear Mr Editor, what is a good cure for flatulence? I'd like that part. Learn a lot teaching others. The personal note.
cf 'Our Letterbox'
M.A.P. Mainly all pictures. Shapely bathers on golden strand. World's biggest balloon. Double marriage of sisters celebrated. Two bridegrooms laughing heartily at each other. Cuprani too, printer. More Irish than the Irish.
M
ainly
A
bout
P
eople (had no pictures)
"More Irish than the Irish." = antanaclasis or antistasis
The machines clanked in threefour time. Thump, thump, thump. Now if he got paralysed there and no one knew how to stop them they'd clank on and on the same, print it over and over and up and back. Monkeydoodle the whole thing. Want a cool head.
"Monkeydoodle" was
briefly
a variant on 'monkey business' c1900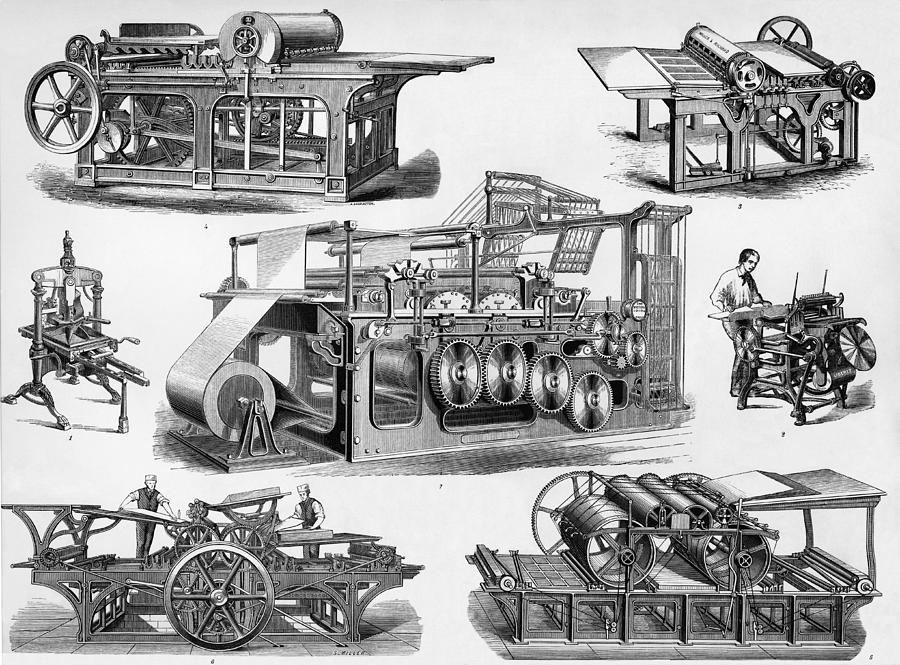 — Well, get it into the evening edition, councillor, Hynes said.
Soon be calling him my lord mayor. Long John is backing him, they say.
The foreman, without answering, scribbled press on a corner of the sheet and made a sign to a typesetter. He handed the sheet silently over the dirty glass screen.
probably for tracing
— Right: thanks, Hynes said moving off.
Mr Bloom stood in his way.
— If you want to draw the cashier is just going to lunch, he said, pointing backward with his thumb.
"If you want to draw the cashier is just going to lunch" = enthymeme?
— Did you? Hynes asked.
— Mm, Mr Bloom said. Look sharp and you'll catch him.
— Thanks, old man, Hynes said. I'll tap him too.
"tap" may hint that Hynes sees this as an opportunity to exploit the cashier
He hurried on eagerly towards the Freeman's Journal office.
Three bob I lent him in Meagher's. Three weeks. Third hint.
moneylender/trust motif
pic:
1977
fd: [
280
]
WE SEE THE CANVASSER AT WORK
Mr Bloom laid his cutting on Mr Nannetti's desk.
(having canvassed the ad from Keyes he must now still negotiate with the paper)
— Excuse me, councillor, he said. This ad, you see. Keyes, you remember?
Mr Nannetti considered the cutting awhile and nodded.
— He wants it in for July, Mr Bloom said.
daily or weekly?
The foreman moved his pencil towards it.
— But wait, Mr Bloom said. He wants it changed. Keyes, you see. He wants two keys at the top.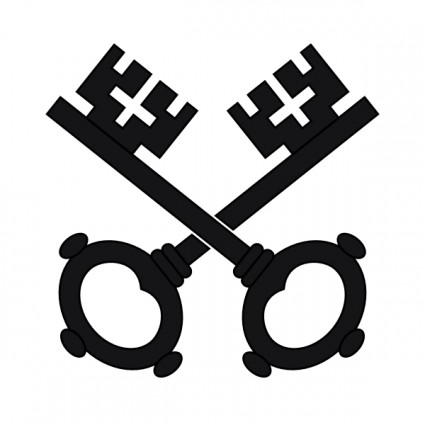 mysteries:
[DD 01:37-04:14]
[DD 00:00-00:44]
[IM 05:58-08:16]
[LV1 04:53-06:43]
[LV2 06:45-09:17]
eolus
:
112
113
114
115
116
117
118
119
120
121
122
123
124
125
126
127
128
129
130
131
132
133
134
135
136
137
138
139
140
141
142
143