6AA     9TL    7MD   2CK    18PD   11DD    16BM    14Si    13SD  17TF
    1FC     5BB   3os   19vc    4KB    12TK     8NL    15MC   10LB   
19 10/2 23  18 20           (24)
    13  24        16 15  42  40                 (16)
    14  25               42     17  27  29
    15 (42)(41)  (38)    42  41        (42) 38   21  34 36  31
           (36)                             39   22  35 37  32 26 40
   (33)    (43)         43/4(44)   (43)    (43) (42)   (43) 33   (44)

<
Father Conmee was very glad to see the wife of Mr David Sheehy M.P. looking so well and he begged to be remembered to Mr David Sheehy M.P. Yes, he would certainly call.
we'll see this section uses a talking-to-children voice with lots of exact repetitions of names, especially
— Good afternoon, Mrs Sheehy.
now we get his quote, but not hers
(is there a parallel to Stephen's possibly-simultaneous
chat
with Artifoni?)
Father Conmee doffed his silk hat and smiled, as he took leave, at the jet beads of her mantilla inkshining in the sun. And smiled yet again, in going. He had cleaned his teeth, he knew, with arecanut paste.
is this really what a priest would wear?
black mantilla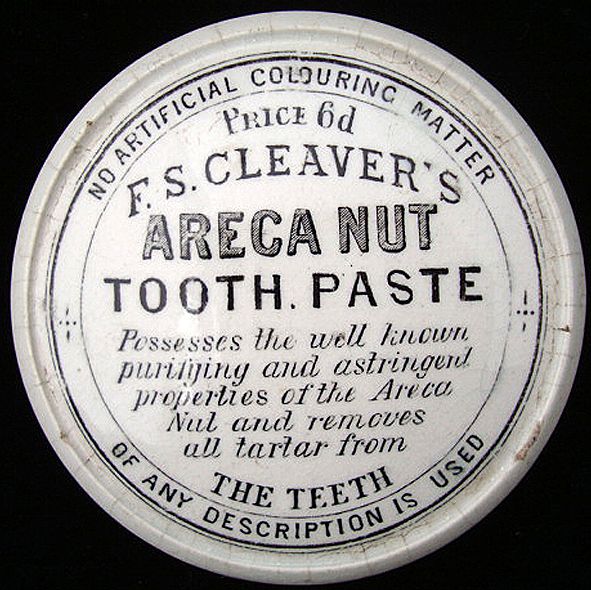 aka betel nut
flirting a little? (he's 56yo, she's 54-57)
Father Conmee walked and, walking, smiled for he thought on Father Bernard Vaughan's droll eyes and cockney voice.
— Pilate! Wy don't you old back that owlin mob?
(would Conmee prefer a stage Irish accent?)
A zealous man, however. Really he was. And really did great good in his way. Beyond a doubt. He loved Ireland, he said, and he loved the Irish. Of good family too would one think it? Welsh, were they not?
is Conmee suppressing his real, critical feelings?
"would one think it" (one would not expect a priest of good family to play the clown)
O, lest he forget. That letter to father provincial.
"to father" (no article, so does Conmee call him 'father'?)
named Kenney; maybe asking permission to go to Buxton?
streetview now
1909 map
Father Conmee stopped three little schoolboys at the corner of Mountjoy square. Yes: they were from Belvedere. The little house: Aha. And were they good boys at school? O. That was very good now. And what was his name? Jack Sohan. And his name? Ger. Gallaher. And the other little man? His name was Brunny Lynam. O, that was a very nice name to have.
just let out of school at 3pm, surely
(echoing Sheehy's boys, also supposedly at Belvedere?)
"The little house" was a building nextdoor for the lower grades
(the boy 'Ger' wouldn't have pronounced the fullstop!)
a
candidate
a 'Brenaan(!?) Lynam' was 4yo in
1911
; a
Bernard
was 24 in 1904
(in FW, 'Brunny' might suggest Giordano Bruno)
Father Conmee gave a letter from his breast to Master Brunny Lynam and pointed to the red pillarbox at the corner of Fitzgibbon street.
— But mind you don't post yourself into the box, little man, he said.
The boys sixeyed Father Conmee and laughed:
elegantly evoking how they aren't individuals yet
6-eyed sand spider
cf ~5mins later?
7MD6
and
9TL4
: "The disk shot down the groove, wobbled a while, ceased and ogled them: six."
— O, sir.
vaguely echoing the boys in
episode 2
— Well, let me see if you can post a letter, Father Conmee said.
Conmee handles kids adeptly
Master Brunny Lynam ran across the road and put Father Conmee's letter to father provincial into the mouth of the bright red letterbox. Father Conmee smiled and nodded and smiled and walked along Mountjoy square east.
(a clear interpolation/intrusion, 1FC56, but without its own source-section)
four blocks south
:
Mr Denis J. Maginni, professor of dancing &c, in silk hat, slate frockcoat with silk facings, white kerchief tie, tight lavender trousers, canary gloves and pointed patent boots, walking with grave deportment most respectfully took the curbstone as he passed lady Maxwell at the corner of Dignam's court.
Dignam's Court seems to have been the old name of Parnell place
streetview now
? she seems a little south of her own street, 36 N Great George's St
1909 map
Maginni
is headed south: we'll see him
twice
more
, covering a little more than a mile (we met him indirectly on p
146)
slate frockcoat
lavender trousers, yellow gloves
"lady Maxwell" gets no other description than that
Conmee
below
will note that lady Maxwell had been visiting him, but Conmee can't see this meeting with Maginni. instead, unrelated, he now thinks:
Was that not Mrs M'Guinness?
38yo in 1901 w/4 kids
she lived across from St Francis Xavier's with her pawnshop next door, so presumably she's heading there
so Maginni : Maxwell :: Conmee : M'Guinness??
Mrs M'Guinness, stately, silverhaired, bowed to Father Conmee from the farther footpath along which she smiled. And Father Conmee smiled and saluted. How did she do?
she was only 41yo in fact
would Conmee say 'she smiled along the path'? (there's a hint of 'sailed' too.) Is it a sign of his advancing age that he poetically substitutes "smiled"?
does "farther" mean across the street?
streetview now
1909 map
A fine carriage she had. Like Mary, queen of Scots, something. And to
cf Maginni's grave deportment?
if not Joyce himself, joycean tradition challenges us to contrast each such meeting in terms of deference, private thoughts, etc
(cf FW's archetypal
meeting w/cad
)
mysteries: where was Dignam's court?
[DD]
[IM]
[LV1]
[LV2]
ch10
210
211
212
213
214
215
216
217
218
219
220
221
222
223
224
225
226
227
228
229
230
231
232
233
234
235
236
237
238
239
240
241
242
243
244