6AA     9TL    7MD   2CK    18PD   11DD    16BM    14Si    13SD  17TF
    1FC     5BB   3os   19vc    4KB    12TK     8NL    15MC   10LB   
19 10/2 23  18 20           (24)
    13  24        16 15  42  40                 (16)
    14  25               42     17  27  29
    15 (42)(41)  (38)    42  41        (42) 38   21  34 36  31
           (36)                             39   22  35 37  32 26 40
   (33)    (43)         43/4(44)   (43)    (43) (42)   (43) 33   (44)

<
Dogs licking the blood off the street when the lord lieutenant's wife drove by in her noddy.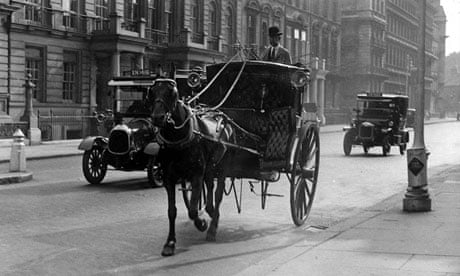 two wheels, one horse
Bad times those were. Well, well. Over and done with. Great topers too. Fourbottle men.
ie, drank four bottles of wine per sitting
Let me see. Is he buried in saint Michan's? Or no, there was a midnight burial in Glasnevin. Corpse brought in through a secret door in the wall. Dignam is there now. Went out in a puff. Well, well. Better turn down here. Make a detour.
cf Bloom p
110
: "Robert Emmet was buried here by torchlight, wasn't he?"
Mr Kernan turned and walked down the slope of Watling street by the corner of Guinness's visitors' waitingroom. Outside the Dublin Distillers Company's stores an outside car without fare or jarvey stood, the reins knotted to the wheel. Damn dangerous thing. Some Tipperary bosthoon endangering the lives of the citizens. Runaway horse.
streetview now
1909 map
bosthoon = gentle whip made of green rushes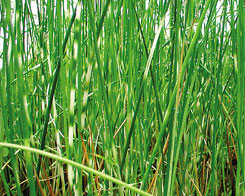 Tipperary bosthoon =
novice driver
pseudo-intrusion 12TK61:
Denis Breen with his tomes, weary of having waited an hour in John Henry Menton's office, led his wife over O'Connell bridge, bound for the office of Messrs Collis and Ward.
one mile east
Mr Kernan approached Island street.
streetview now
Times of the troubles. Must ask Ned Lambert to lend me those reminiscences of sir Jonah Barrington. When you look back on it all now in a kind of retrospective arrangement. Gaming at Daly's. No cardsharping then. One of those fellows got his hand nailed to the table by a dagger. Somewhere here lord Edward Fitzgerald escaped from major Sirr. Stables behind Moira house.
ebooks
Damn good gin that was.
Fine dashing young nobleman. Good stock, of course. That ruffian, that sham squire, with his violet gloves gave him away. Course they were on the wrong side. They rose in dark and evil days. Fine poem that is: Ingram. They were gentlemen. Ben Dollard does sing that ballad touchingly. Masterly rendition.
violet gloves
Ingram
the funeral party
made fun
of Kernan: "...Ben Dollard's singing of The Croppy Boy. —Immense, Martin Cunningham said pompously. His singing of that simple ballad, Martin, is the most trenchant rendering I ever heard in the whole course of my experience."
At the siege of Ross did my father fall
♬ Croppy Boy
A cavalcade in easy trot along Pembroke quay passed, outriders leaping, leaping in their, in their saddles. Frockcoats. Cream sunshades.
streetview now
1909 map
Mr Kernan hurried forward, blowing pursily.
His Excellency! Too bad! Just missed that by a hair. Damn it! What a pity!
interacting with the cavalcade is a sort of 'chapter death' because no character reappears at any later point
⁎*⁎
we last saw Stephen with AA by Trinity's gate, maybe before the band was scheduled at 3pm, but now it's around 3:30 because Dilly has left Simon and bought her book
streetview now
?
1909 map
he's given his all in the Library discussion, then told AA he's giving up singing (and teaching?)
Stephen Dedalus watched through the webbed window the lapidary's fingers prove a timedulled chain. Dust webbed the window and the showtrays. Dust darkened the toiling fingers with their vulture nails. Dust slept on dull
"prove" = test quality of
mysteries:
[DD]
[IM]
[LV1]
[LV2]
ch10
210
211
212
213
214
215
216
217
218
219
220
221
222
223
224
225
226
227
228
229
230
231
232
233
234
235
236
237
238
239
240
241
242
243
244